Peace Country Gleaners Society (PCGS) operates completely with volunteers. Because the board is reimbursed only for direct expenses on board business all donations go directly to our operating costs.

All the planting, harvesting, and processing is done by a volunteer management committee as well as many volunteers throughout the year.  Once the products are  dehydrated they  are currently shipped to a gleaner society in BC to be included in soup mixes prepared and shipped to the hungry people in many countries and distributed by reputable aid organizations to ensure the delivery directly to the people in need.

One of he benefits of PCGS to La Crete and area is the opportunity for many seniors (and younger people as well) to have a place where they can volunteer their time to help in the whole process. This is also a wonderful social time for all involved! In the last number of years we have had hundreds of volunteers and the most in one day was over 150!

To date we have received only one small municipal government grant so we are completely dependent on your donations to pay for all of our expenses. For fundraising, volunteers have prepared and served delicious suppers and charity auctions have also been held at the suppers.  Financial support for PCGS from local individuals and businesses has been fantastic!

We are now ready for online donations!!

Because of the change to the digital age we have now added an online donation feature through CanadaHelps.org.
.
If you would like to donate by credit card or PayPal, please click the "Donate Now" button below and you will be directed to our donation form.

.

If you would like to help us save on our merchant fees, you could consider giving by an E-Transfer via your bank to: [email protected]. Transfers will be automatically deposited to our bank account; no security question is required!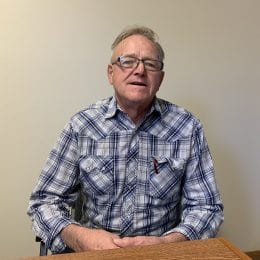 Abe Wiebe - Board Chair
As a young lad Abe worked at various sawmills in the area surrounding La Crete. He became active in the business world and soon owned his own business which he operated for 13 years.
He and his wife Edna switched over to farming and continued in that until 2007 when they retired.
Since then, they have been active as volunteer hosts at the Compassion House in Edmonton and have served at Peace Country Gleaners Society as volunteers. Abe has served as the board chair for several years.
Board member since 2016.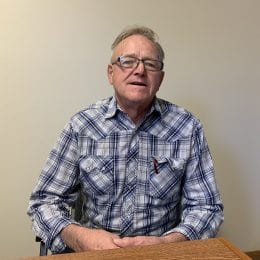 Henry Friesen - Director
With his parents, Henry moved to La Crete  as a child, in 1953. He grew up in the Savage Prairie area, South East of La Crete, on a small mixed farm. Henry was part owner in a logging company for a number of years and tried his hand at trucking. However, his main interest was farming which he did until 2005 when he had to stop because of his asthma.
.
Sitting around doing nothing was not in his blood so in November of 2009, Henry along with his wife Kathy, went to The Okanagan Gleaners (OKG) to volunteer for the winter. After returning in the spring he felt that he needed to do more for the less fortunate, so they continued to go back every winter for the next three years and in the summer, he would grow vegetables for OKG.
.
In the summer of 2013, Henry was very involved in the construction of the processing building for Peace Country Gleaners Society (PCGS). Ever since, he has been managing the plant during the winter and growing vegetables in the summer. His passion is in serving the Lord in this way.
.
Board member since 2017.
William Zacharias - Board Vice-Chair
William was born in Hague, Saskatchewan in 1947. As a child he moved, with his parents, to Inwood, Manitoba in 1952. In 1973 he moved to Austin, MB and married Anne Wieler. Here they started farming in 1983. Seven children were born during their time in Manitoba.
.
William and Anne, with their children, moved to Northern Alberta in 1988 where they continued farming. Three more children were born to them in Alberta. During the Winter months, to supplement the farming income, William drove a log truck for twelve years (most of the time as an owner).
.
In 2020, William and Anne sold their farm (having farmed for 37 years!) and built a new home in La Crete, planning to retire from fulltime work but continuing their work as volunteers in helping the less fortunate.
.
Board member since 2017.
Henry Wiebe - Treasurer
Growing up in a home close to the Peace River just North of La Crete, Henry learned the value of work as he helped his dad on the farm.
Starting his career as a farmer and gaining some building construction experience as well kept Henry busy. For 30 plus years he has worked in the bookkeeping field and has experience with charity records for most of them.
He is married to Agnes and they have five married children and several grandchildren. Currently he is semi-retired, enjoying his family and hobbies.
Board member since 2012.
Our New Invention to speed up the processing 👇

PCGS Pouring Concrete Floor - June 18/21
Processing Vegetables 2021
Copyright © 2023 All Rights Reserved.